Fancy some extra cash this spring?
Transfer or subscribe between £5,000 to £20,000 to your IFISA account by the end of May and get up to £200 cash back, on us.
Our offer for you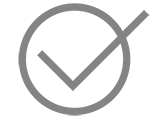 Transfer or open an IFISA with Crowd2Fund
before the end of May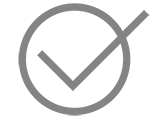 Deposit and invest between £5,000 to £20,000 via bank transfer, debit card, or transfer an existing ISA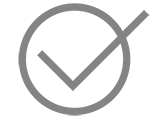 1% of qualifying cashback paid in June 2018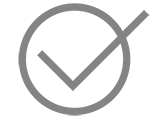 For new and existing Crowd2Fund investors
Let's get started
Create Account
If you're not already a Crowd2Fund investor
Set up your IFISA
Add your National Insurance number
Add funds to Wallet
By debit card, bank transfer, or transfer an existing ISA
Receive your cashback!
Your cashback will be deposited into your wallet
Innovative Finance ISA FAQs
The Innovative Finance ISA was launched on the 6th of April 2017. Under this new scheme, investors' earnings from crowdlending and P2P investments will be exempt from tax for investments of up to the value of £20,000 for this current financial year.
What is our APR return?
The estimated average return for the Crowd2Fund IFISA is 8.7% APR higher than most other ISAs on the market. This is because investors are lending directly to hand picked opportunities and cutting out the middle men. The overall IFISA return may vary slightly depending on the investment opportunities selected by investors. The estimated 8.7% APR return is calculated before fees and bad debt. Crowd2Fund collect a 1% fee of the total repayment when the repayment is made, this has a nominal impact on the actual return. Bad debt should also be taken into account with the actual APR received. Currently written off and defaulted loans are at 0%. Our target default rate is 0.5% and this should be taken into consideration when investng. Past performance and forecasts are not reliable indicators of future results.

It's important investors understand that by investing in an IFISA they are putting their capital at risk, in a similar way to a stocks and share ISA. If an opportunity they invest in fails and the funds are not recovered investors will lose their investment in that business. Therefore it is important to invest in a number of different opportunities to manage the risk of losses.

Read more about how we estimate our APR here
How do I activate my IFISA?
Investors activate their IFISA simply by registering to the Crowd2Fund platform and clicking the 'Activate my IFISA' button on the portfolio page. Investors are then requested to provide their National Insurance Number. We do the rest, and inform HMRC about your Innovative Finance ISA. Register for free
How do I make investments into my IFISA?
All opportunities listed undergo a due diligence and a strict credit assessment process. Investors select the opportunities listed on the platform that they wish to invest in. Investments have a pre-defined interest rate which is clearly shown, between 6% - 15%, averaging at 8.7% APR. Investors simply select an opportunity that has been carefully hand-picked and approved by Crowd2Fund and make the investment using a direct bank transfer or debit card. Investors funds are held securely in our segregated 3rd party client funds account. All repayments are made back to investors Crowd2Fund accounts on a monthly basis. After investors have activated their IFISA, any lending on the platform will be automatically allocated towards their IFISA allowance until the limit has been met for that year.
What due diligence and credit risk assessments are conducted?
Any opportunities listed are profitable businesses and can afford the loan repayments. All opportunities undergo our strict credit risk assessment process. This involves background checks on all directors and companies. We review historical performance of the business along with market performance. Where possible, we secure the loan against company assets and always ask for a company director to personally guarantee the loan. This means that the directors assets can be seized in the event of a default. If a loan is secured or has a director guarantee then this is clearly indicated on the opportunity page. Read more information here
How do I access my capital on the Exchange?
Investors can access their capital by selling to others on the Exchange. Investors define the price of the investment being sold. A higher price will take longer to sell than a lower price which makes the purchase more attractive for potential buyers. See the Exchange here
How do I transfer my Cash ISA or Stocks and Shares ISA?
If investors wish to transfer their cash ISA or stocks and shares ISA to Crowd2fund then they need to complete "Transfer Authority Form." The form can be downloaded from here or can be obtained by emailing info@crowd2fund.com. Once the completed form is received, we will liaise with investors previous ISA manager to transfer a Cash or Stock and Shares ISA to us. In case investors change their mind, they will get 14 days cancellation rights. There is no fee for opening or transferring an ISA to us.
Can I transfer previous years of savings from my Cash or Stocks and Shares ISA?
If you have multiple years worth of savings within your ISA you are able to transfer these and continue earning tax free on Crowd2Fund. There is no fee for setting up an IFISA on Crowd2Fund.
What are the fees?
There is no fee for opening an Innovative Finance ISA account. We only collect 1% annual fee on interest and capital payments to the investor.
Terms & Conditions
1. This cashback offer is for 1% of the qualifying amount invested and is only valid for deposits between £5000 to £20,000.
2. The 1% cashback offer is only open to Crowd2Fund lenders who join the promotion between 1 May 2018 and 31 May 2018.
3. Qualifying lenders who join this promotion must deposit funds into their Wallet and lend between 1 May 2018 and 31 May 2018
4. Funds can be added to your account by debit card, bank transfer, or transferring an existing ISA from another ISA provider to Crowd2Fund
5. The cashback award will be paid into the lender's Wallet in the first week of June 2018
6. If a qualifying lender wishes to transfer their ISA to another ISA provider within this 12-month period, Crowd2Fund reserves the right to take the entire cashback award from the amount transferred out
7. Crowd2Fund reserves the right to withdraw the promotion offer or amend the terms of this promotion at any time.